NOTE

The details below apply to the Jira Server / Data Center version of Team Pages. The Jira Cloud version or settings can be seen here.
Simple Team Pages exposes several general / global settings that allow you to change functionality, as well as hide/show certain features of the app.
Settings can be managed from the app configuration screen. You can get there using the gear icon in the Jira header to navigate to the "Manage Apps" screen, and then finding the "Settings" under the "Simple Wiki" heading in the left sidebar.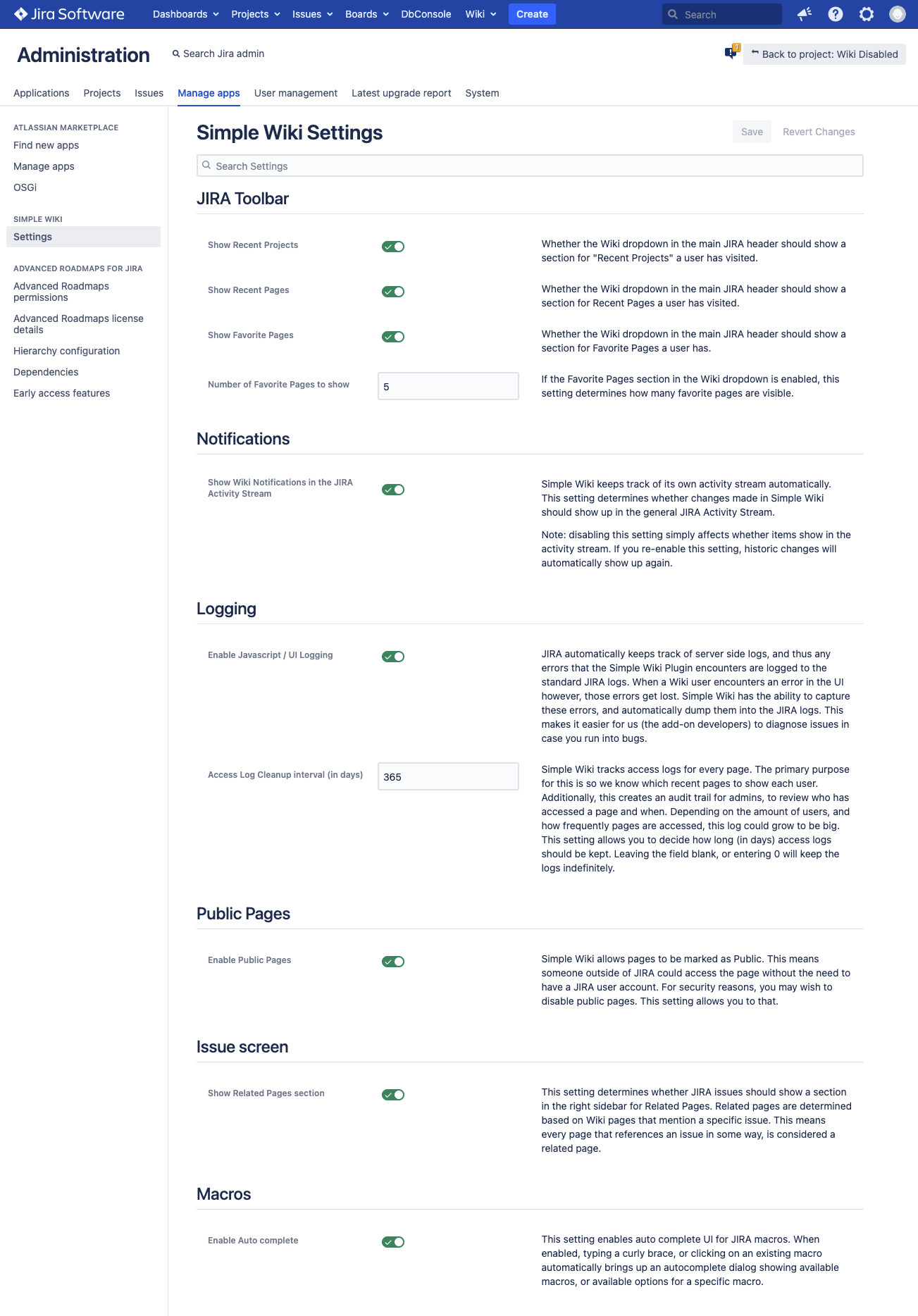 The settings screen is split into various sections, which allow you to manage...
NOTE:

The cloud version of Team pages supports project-level settings, as well as the ability to disable Team pages for specific projects. This feature is coming to the Server / Data Center version sometime in the future.