Rich
content

, your way

Get an idea of how Simple Team Pages can help your team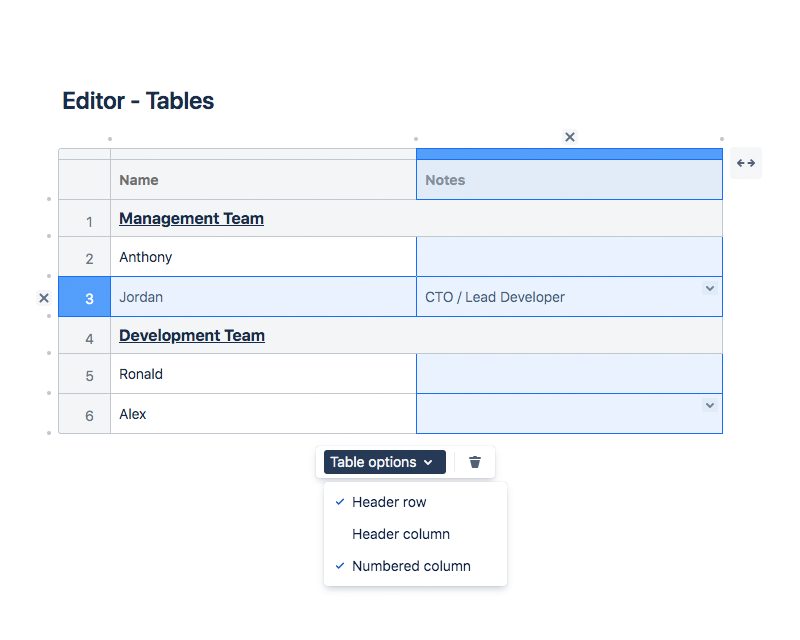 Creating and extending tables can be a pain. Our new editor ships with an advanced table editor that allows adding & deleting rows and columns with the click of a button.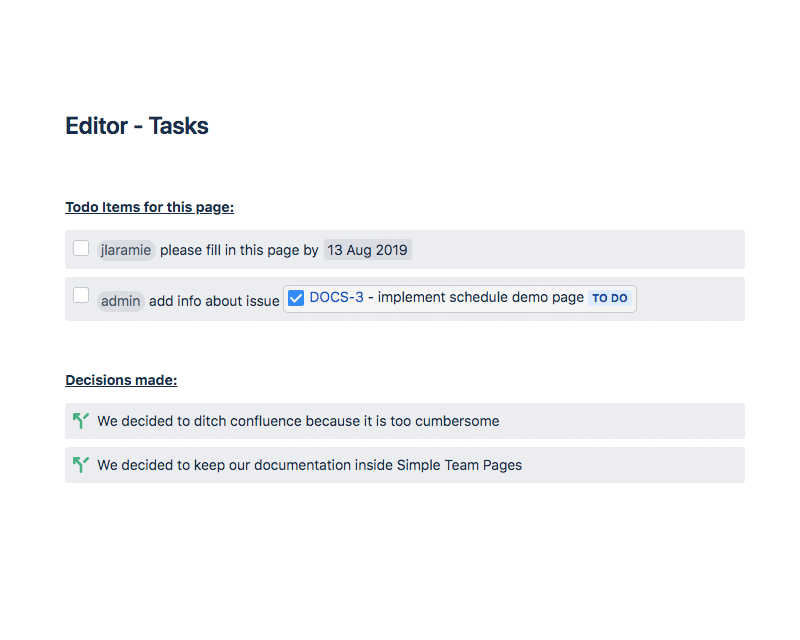 Tasks & Decisions in each page
Sometimes you need to capture important decisions made during your discussions, or track things that should be fixed in your documentation. Built-in tasks and decisions macros make this easy.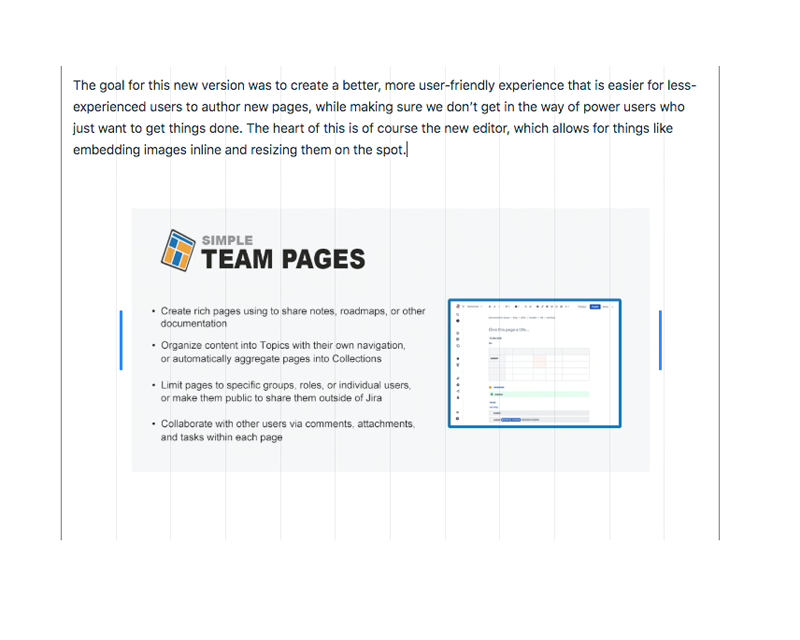 Attachments & Image Resizing
Add files to pages, embed images and resize them with simple drag and drop, and align them with your content.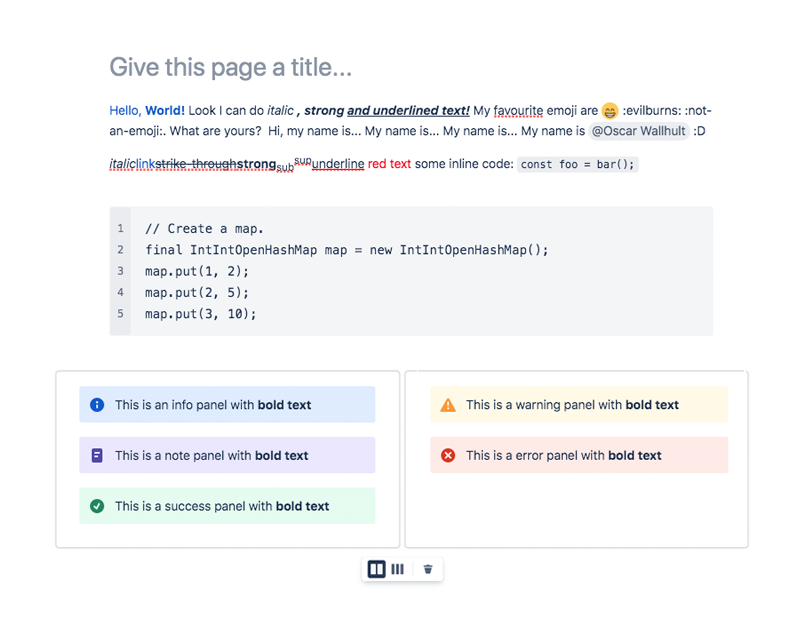 Pages need to support more than just text and images. 'Columns' make it easy to create more advanced layouts, and our editor provides macros for things like status updates, message, icons, and other useful things.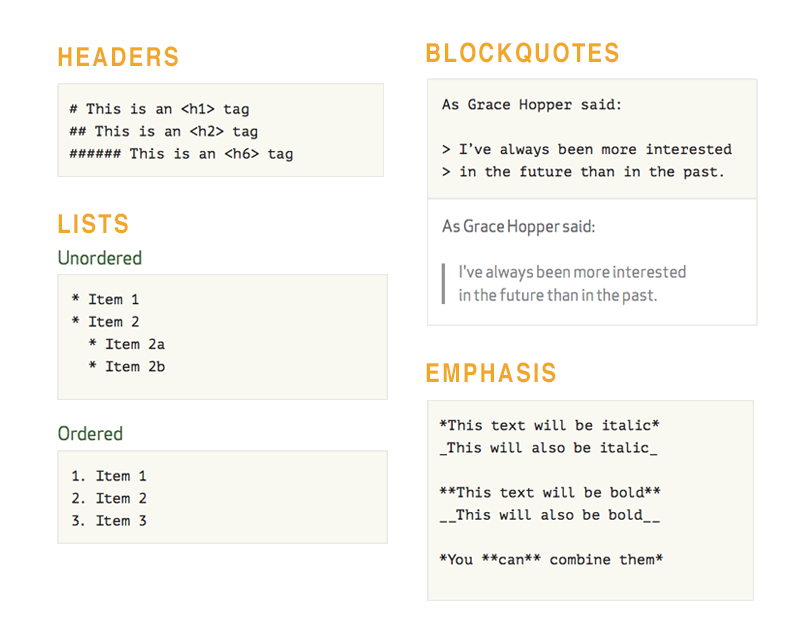 Don't like having to use the mouse and toolbar just to apply content formatting to your text? Our editor has full markdown support. Use markdown syntax inline, and it will automatically get converted.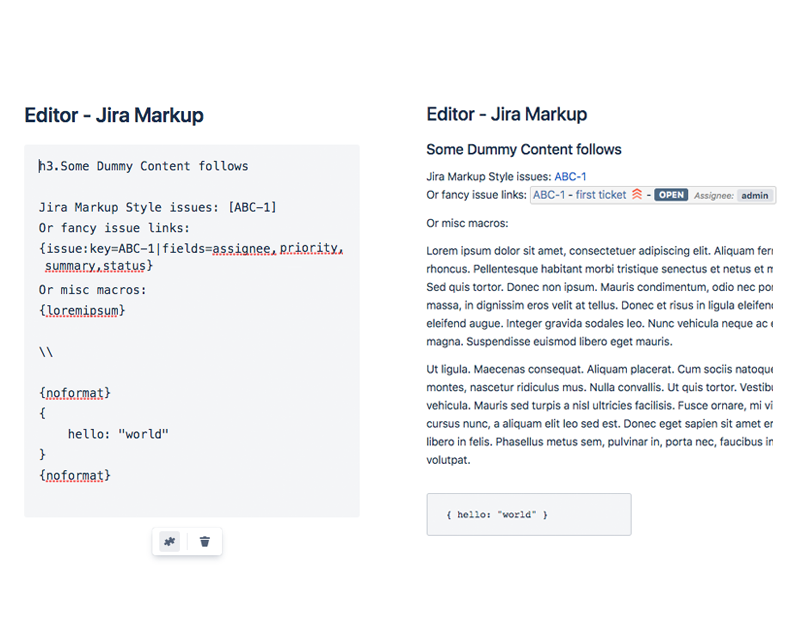 Wikimarkup Block for legacy macro support
Good
communication

is key

Discuss ideas, get feedback, and stay on top of what's happening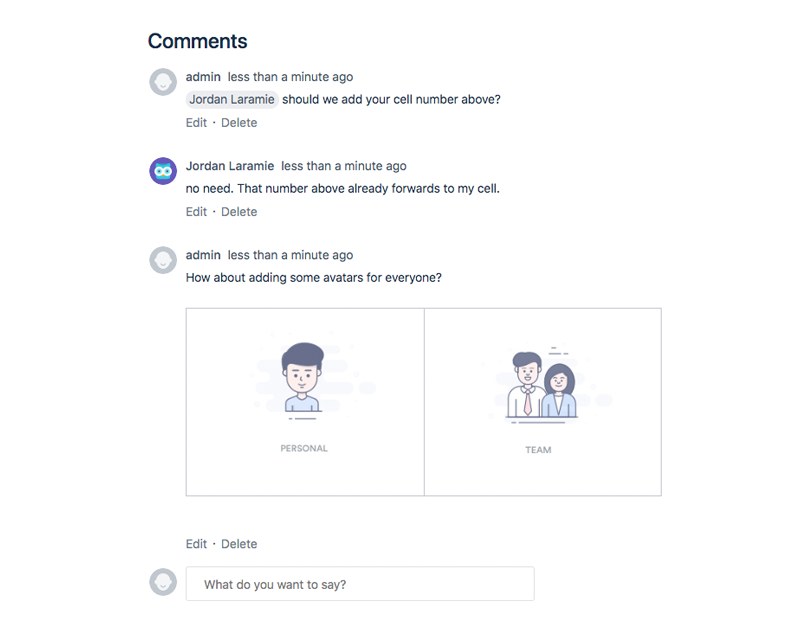 Give and get feedback via page comments, @mention a team member you need help from, and get better visibility into the decisions your team makes.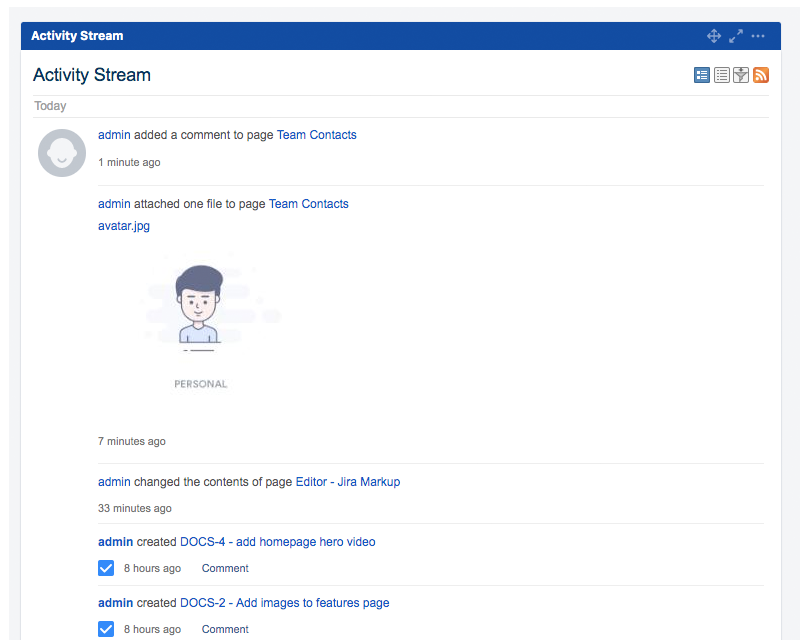 Notifications & Activity Stream
'Watch' pages to receive email notifications about changes, or keep an eye on the Jira Activity Stream to see changes for each page.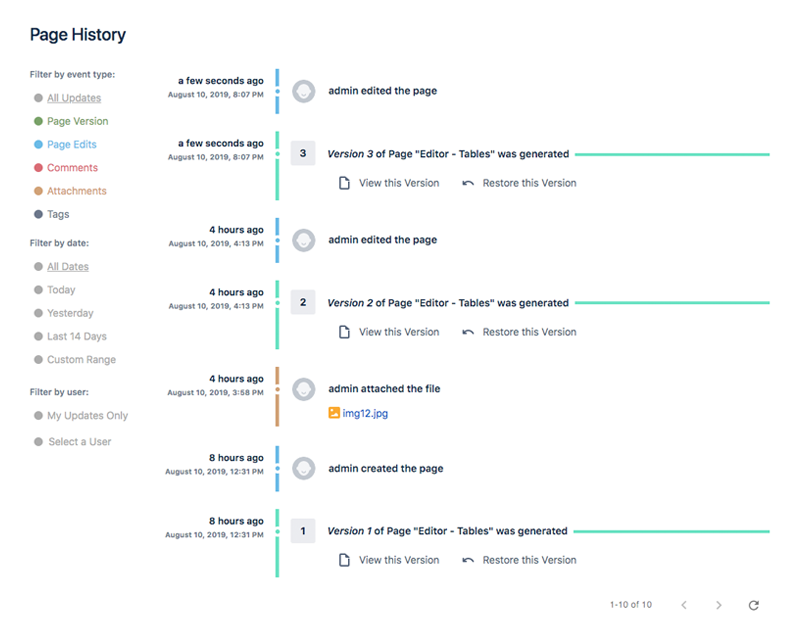 Page and Project level history
In case you miss one of the updates and wonder who removed important information from a page, each page tracks full history of who changed what and when. The same info can be rolled up on a per-project basis as well.
Stay
organized

, and keep your sanity

Don't make your users waste time finding content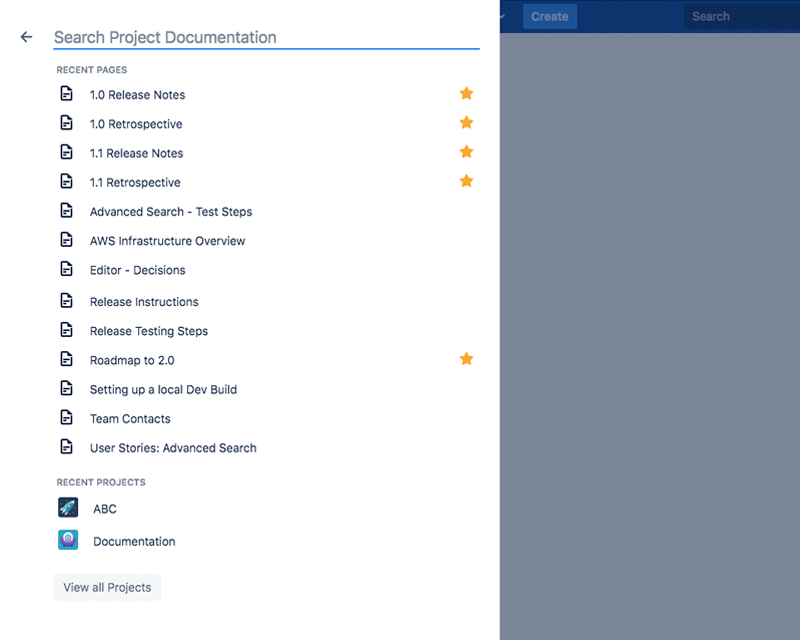 Sidebar navigation makes it convenient to reach your favorite and recently visted pages.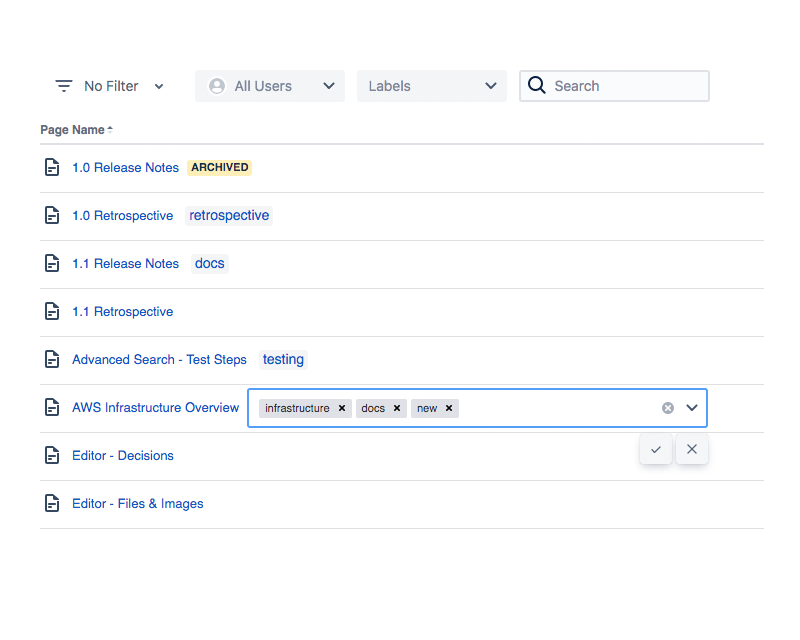 Organize pages via labels
Apply labels to pages, to keep things organized and tidy.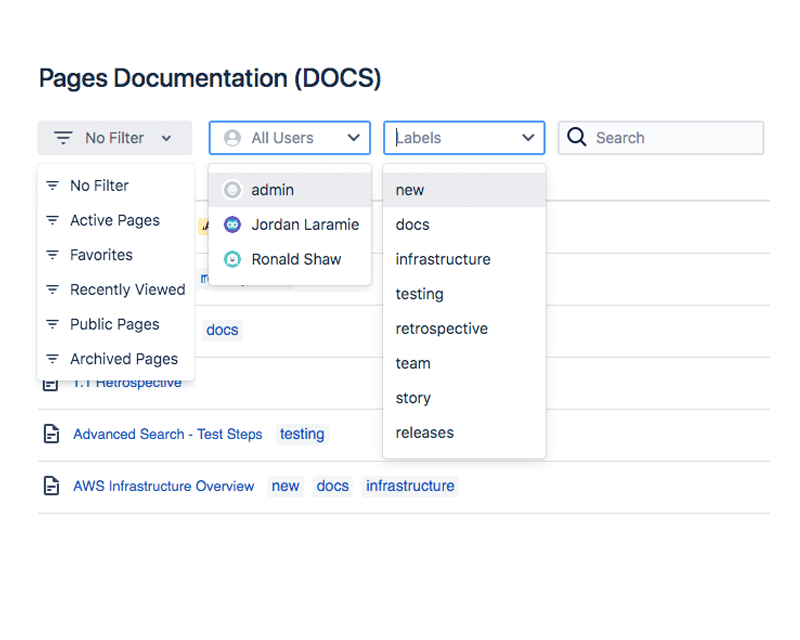 Team pages has full-text search for all pages and comments, as well as advanced search by author, labels, last updated timestamp, and other fields.
Ensure Pages are
protected
Keep your pages secure and protected, or share them with the public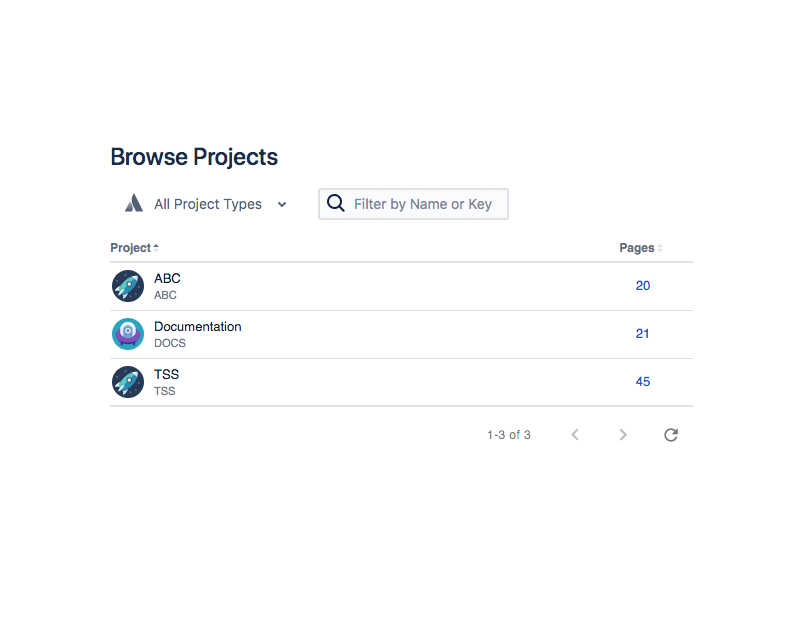 Each Jira project has a separate section for Team Pages, only accessible by users of that project.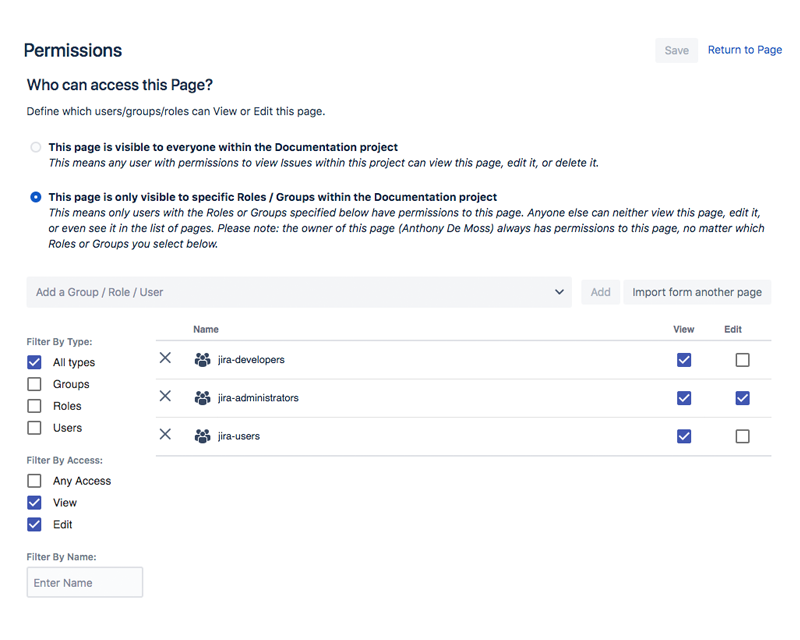 Pages can be shared with everyone in a project, or locked to specific Jira users, groups, or roles, along with granular permissions of who can view or edit a page.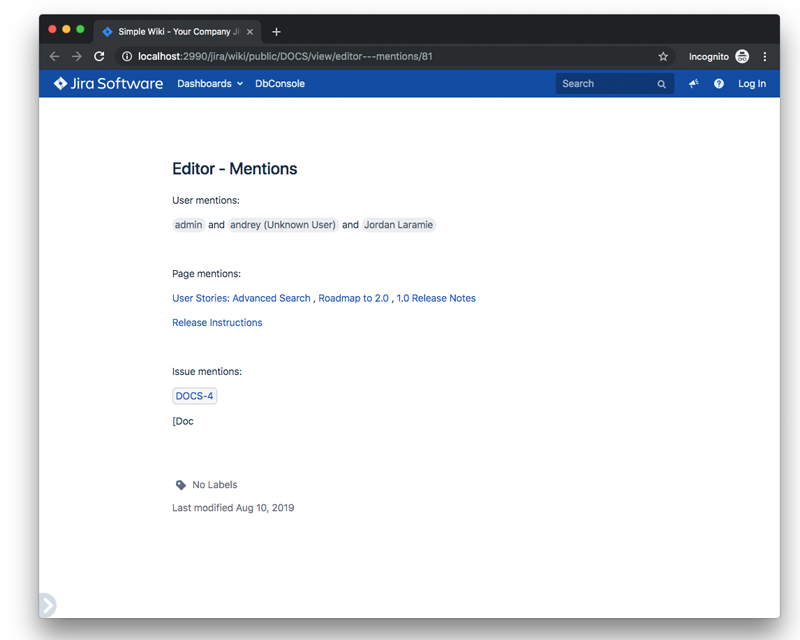 Need to share a page with a customer but don't want to grant them access to your Jira instance? You're in luck, pages can be publicly shared with users outside of Jira.
Global and
per-project

settings

Keep your pages secure and protected, or share them with the public
For Administrators
We give you more control to adjust settings based on your needs.
Simple Team Pages ships with a ton of settings to customize things like notifications, access log details, or disable features you don't need
Global and per-project settings
Simple Team Pages provides several knobs and dials to customize and enable/disable features based on your needs. This can be done globally for all projects, or separately on a per-project basis.
Enable/Disable Team Pages per-project
Enable or disable Team pages on a per-project basis. Ideally for those times you don't want a project to have its own pages.
Access log & page analytics
Easily review who has viewed a page and when, or get basic usage stats for up to 12 recent months on a per-page basis.