Viewing a page is as easy as clicking the page title from the Page List.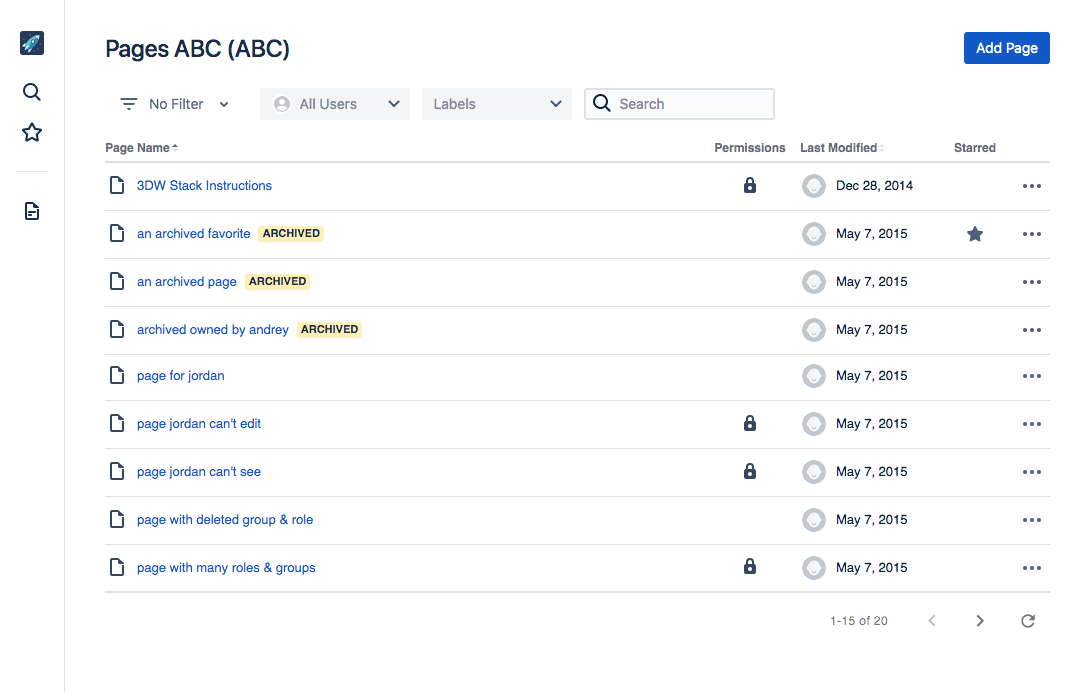 You can also find recently viewed pages, and some of your favorites in the main Jira header, under the "Wiki" heading.
Once the page loads, Wiki Pages typically look something like this: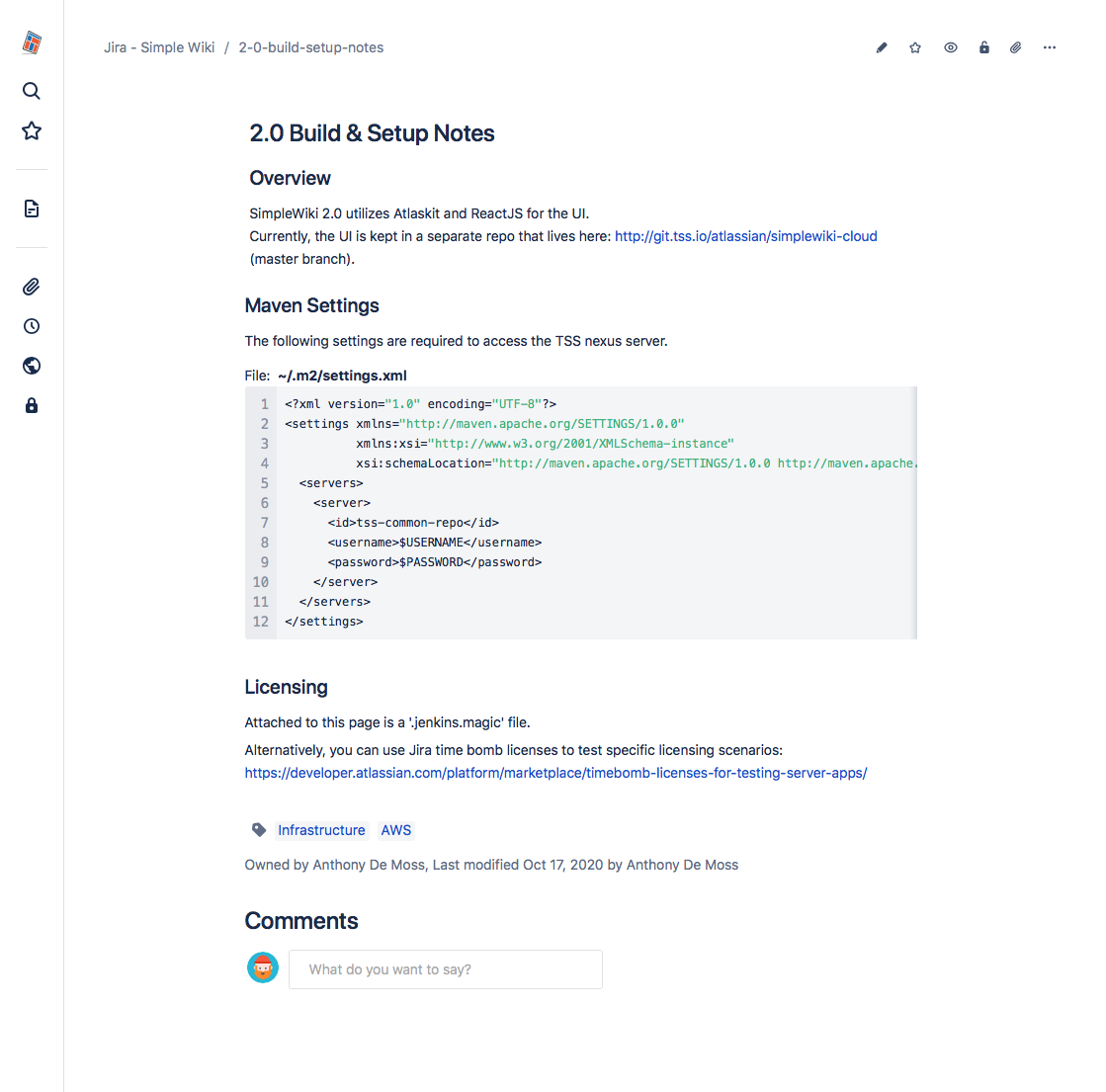 Each page is split into 4 sections.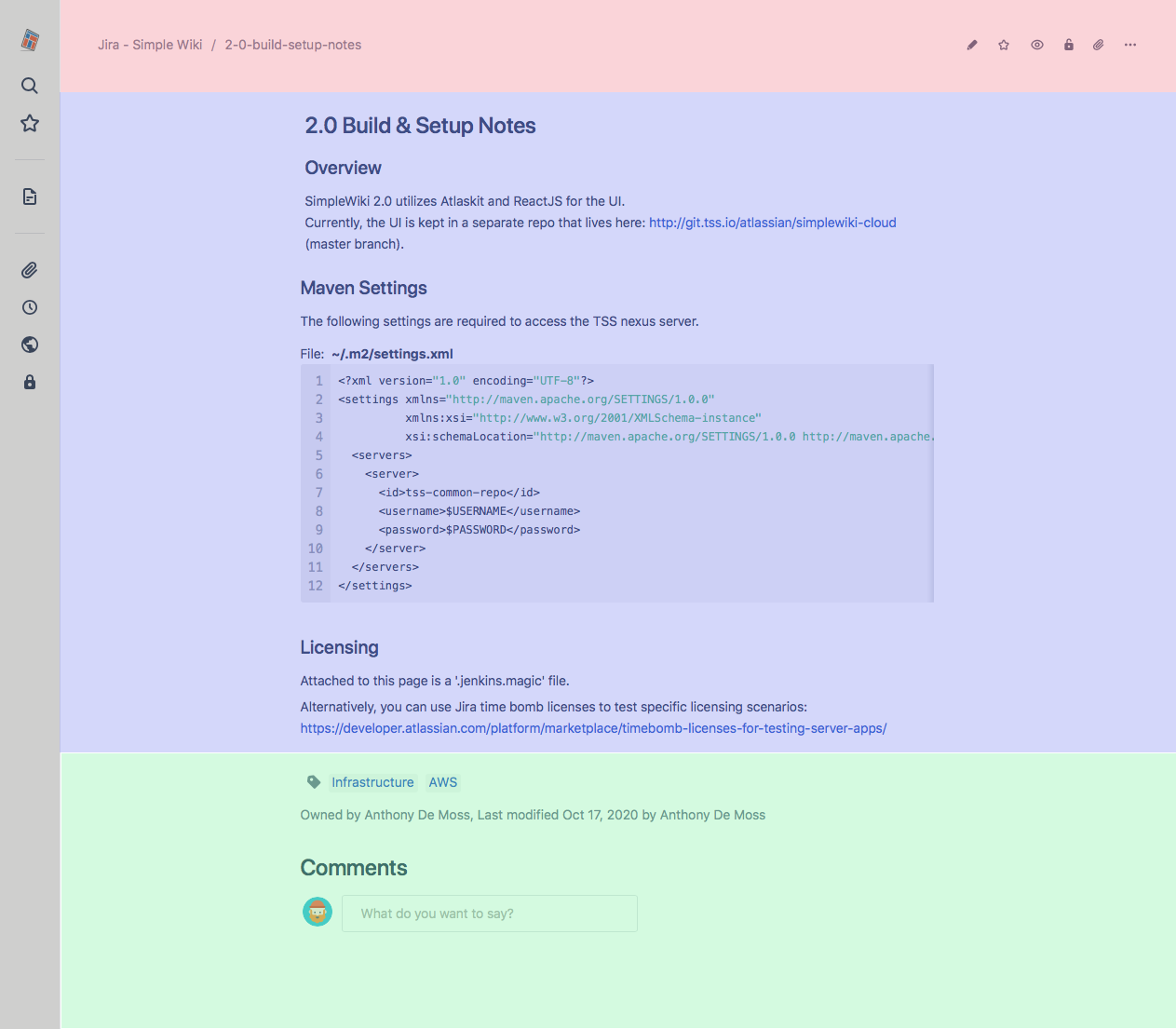 Gray for the Navigation Sidebar
Red for Page Header
Blue for the Page Body
and Green for the Page Footer
For a more detailed description of the various section of a page, take a look at the anatomy of a page.