Just like Jira issues, Wiki pages can have files attached to them.
Attaching a file to a page is as simple clicking the upload button and selecting the files you want to upload, or dragging a file from your desktop into the designated upload area on the page attachments screen.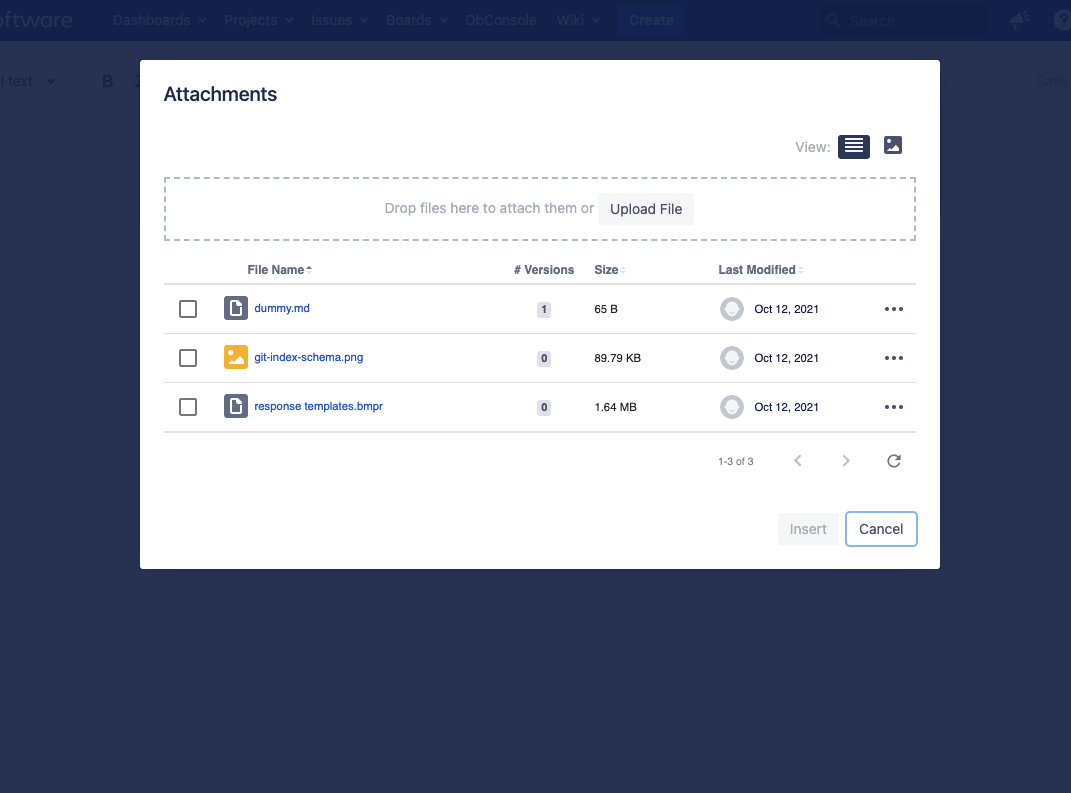 You will see a collapsed progress area that shows while files are being uploaded. Once done, the progress area disappears again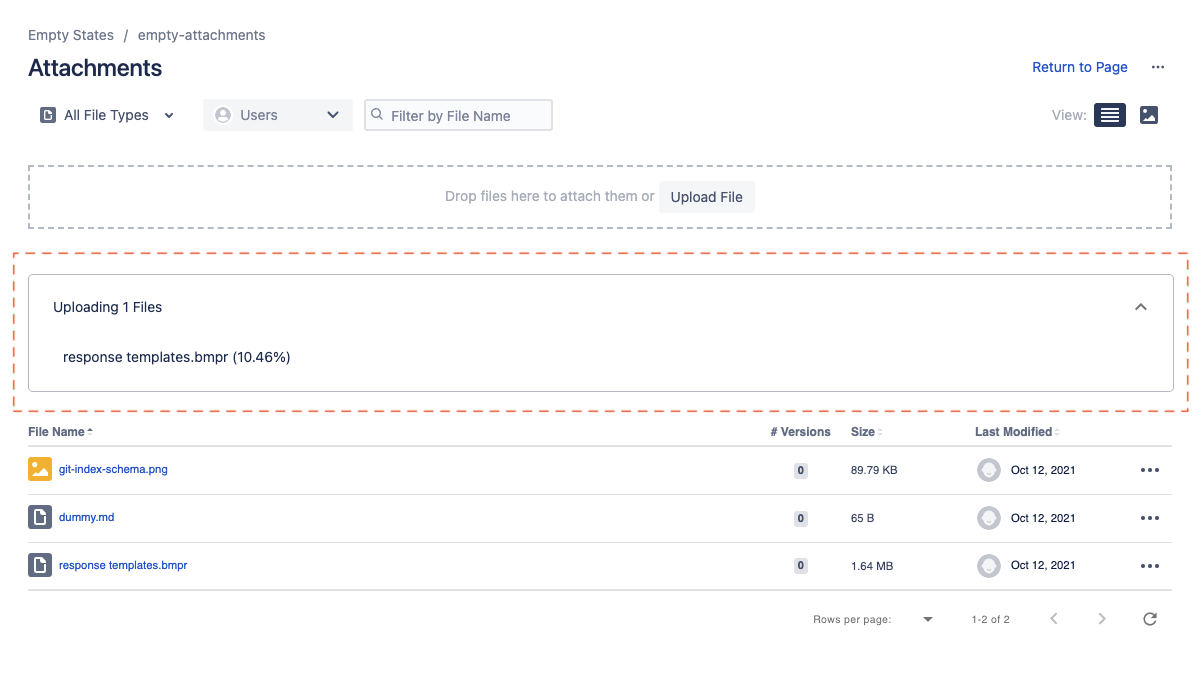 TIP:

You cannot drag and drop and entire folder, but you can select multiple files to upload simultaneously.