Linking pages to one another is an important feature of any page editor.
Linking to another page can be done by mentioning the page you want to link to. To make things easy, our editor provides type-ahead for other pages. You can trigger it by typing pound # and then start typing the name of the page. This will trigger the autocomplete popup.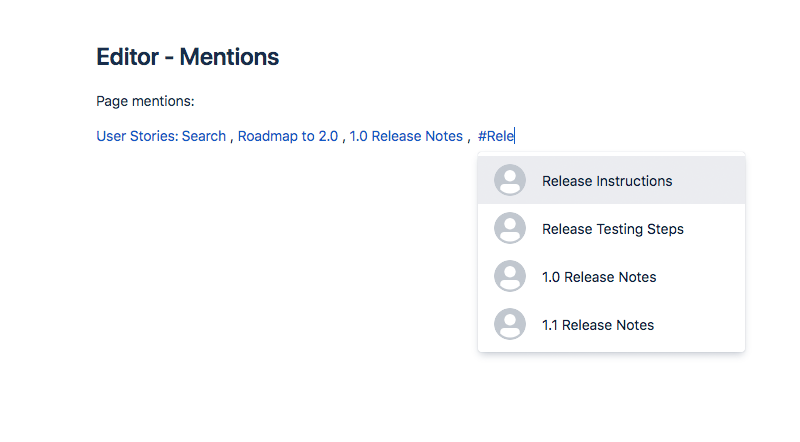 The typeahead allows mentioning pages from any project that you have access to.
THe mentioned pages are shown as links, and always reflect the current title of the page you're linking to. If the page title changes, the link is updated automatically.
If a user doesn't have access to the page being linked to, the link will show "#unknown", so the page title is not revealed to the user.